By Thomas Goldkamp for 247Sports
Florida has officially made its first move in hiring new assistant coaches, adding an elite recruiter to the roster under head coach Jim McElwain.
West Virginia running backs coach JaJuan Seider will take a yet-to-be-named position at Florida, the Gators announced on Friday.
"I've always had an affinity for this university and am honored to have the opportunity to join the Florida Gators family," Seider said in a press release. "I look forward to working with Coach Mac and his staff. I can't wait to meet the players, spend time with them and help them achieve their goals."
Seider has spent the past four years at West Virginia, helping coach up three 1,000-yard running backs in his four seasons. He is widely regarded as both a top coach and recruiter, with extensive ties to the South Florida area.
As a Belle Glade native and former standout quarterback at Glades Central High, Seider's connections should strengthen Florida's grip on the area. The Gators signed 10 of their 23 prospects on National Signing Day from South Florida.
"We are excited to have Ja'Juan in the Gator family," McElwain said. "A lot is talked about his ability to recruit, but he is more than that – he is a great coach as well. Recruiting is about relationships and he does a great job of connecting and relating to players not only while is recruiting them, but while they are play for him and well after their playing days are over."
The connections to South Florida run deep for Seider. Along with his playing experience at Glades Central, Seider also worked as the running backs coach at Glades Central from 2001-02, the offensive coordinator at Palm Beach Lakes from 2003-05 and the quarterbacks coach at Lake Worth from 2006-08 before joining the college ranks in 2008.
Shoring up the state of Florida was a major priority for Jim McElwain in the past recruiting cycle, and hiring Seider is a clear indication it remains a focus going forward.
"When we got here, one of the key areas we needed to do was to make sure we took care of areas that we felt were always big to the Gators," McElwain said Wednesday. "We started those inroads in that Tampa area. We spread throughout the state. We focused on the fact that we got a number of guys that were highly rated in the state of Florida, and those numbers will continue to rise as we move forward. That's something that's exciting."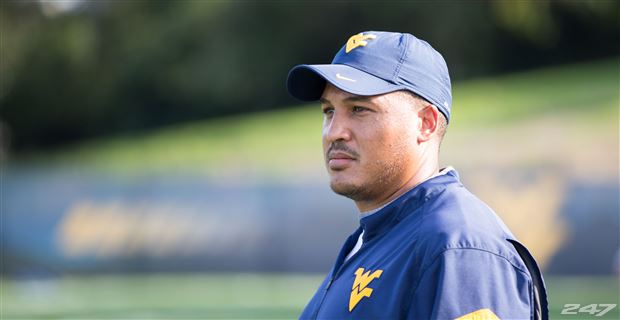 Photo: Craig Gunter, 247Sports